The Food Factory Seconds Shop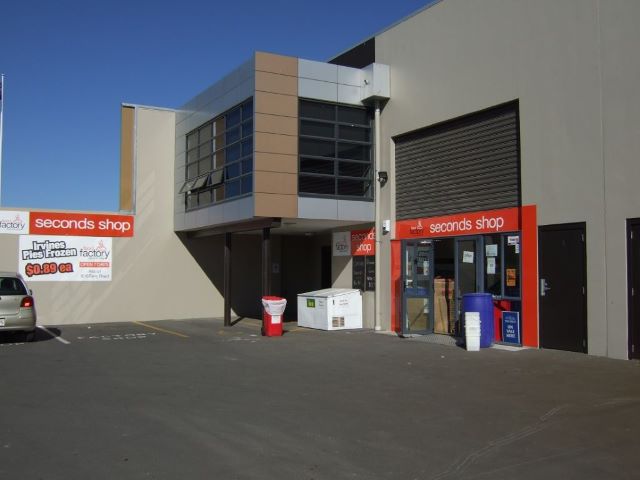 We have two Food Factory Shops in Christchurch, one located in Wainoni and the other in Ferrymead, both shops get access to all the seconds and not quite right product produced, these lines are sold at prices you will not see elsewhere.
Our Wainoni Shop is located at 8 Dolamore Place, Wainoni, which is next to Switched on Electrical off Helanca Avenue, with car parking right outside the door.
Our Ferrymead shop is located at 1010 Ferry Road, Ferrymead, this is where our old bakery used to be, opposite Countdown Ferrymead.
We also source seconds and dated products from other food manufacturers allowing us to offer an extensive range of great value lines.
We stock lots of everyday grocery items from meat, fish, frozen vegetables, pies, slices, pastries, bread, cakes, biscuits, chips, sweets, desserts, instant meals, Ice Creams and even party ice.
Our range of Scones, Hot Savouries/Pies, freshly filled Sandwiches and Bread Rolls and hot drinks are a great lunch option
The Food Factory shops provide great quality tasty food at affordable prices.
Try us for your morning or afternoon tea work shout.
If you're having a party or catering for an event see us for all your food supplies, we offer the best value in town!!
Trade enquiries are also welcome.
Shop Hours:
8 Dolamore Place, Wainoni, Christchurch
Monday: 6.30am to 5.00pm
Tuesday: 6.30am to 5.00pm
Wednesday: 6.30am to 5.00pm
Thursday: 6.30am to 5.00pm
Friday: 6.30am to 5.00pm
Saturday & Sunday: 9.00am to 5.00pm
Public Holidays: Closed
Phone: 03 373 8924

1010 Ferry Road, Ferrymead, Christchurch
Monday: 6.30am to 4.00pm
Tuesday: 6.30am to 4.00pm
Wednesday: 6.30am to 4.00pm
Thursday: 6.30am to 4.00pm
Friday: 6.30am to 4.00pm
Saturday: 7.00am to 3.00pm
Sunday: Closed
Public Holidays: Closed
Phone: 03 376 6067