Test & Tagging Ltd - On Site, 7 Days/Week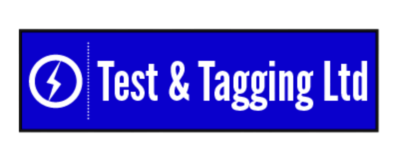 We provide Electrical Tool & Appliance Testing & Certification.
Accredited Certification No. 1303-69
Test & Tagging enables your organisation to meet their electrical compliance requirements under the New Zealand Regulations and Standards. Standard (AS/NZS 3760)
We will visit you anywhere suitable - On Site, Our Site, Any Site. While you wait or while you work.
Why?
Testing and tagging is compulsory in New Zealand.
The Electricity (Safety) Regulations 2010 states that a person who operates, works, installs fittings or appliances MUST NOT use and MUST NOT allow any other person to use, work, install/fit appliances if they are electrically unsafe (section 15).
It also states in section 26 that fittings or appliances with a current tag issued in accordance with AS/NZS 3760 is deemed "electrically safe."
What?
Any appliance in a work or public environment.
Retest Periods
In New Zealand testing time frames for retesting and inspecting equipment are:
*Factories, workshops - 6mths
*Construction Sites - 3mths
*Areas where cords flex in use - 12mths
*Offices - 5yrs
*Hotels, motels - 2yrs
*Commercial Cleaning Equipment - 6mths
*Hire equipment - Prior to hire, then 3mths
*Repaired equipment - After Repair
*New equipment - Before entering service
We provide a fast, efficient service to all our clients.