Hands On Pottery NZ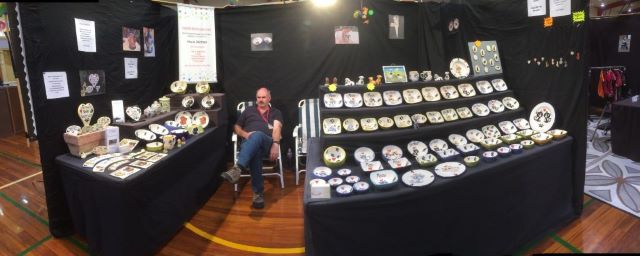 I make Personalised Pottery especially for you and you're Loving Pets.
All of my Pottery is about remembering and caring for both your living and departed Pets.
My Pottery has been fired up to 1190 degrees, it is all
Dishwasher, Microwave, and Ovenproof.
When your order is complete you will receive an email detailing how to pay direct to my bank account.
Once I've received your payment your order will be dispatched.
Thank you very much for your custom.
Photo above, Hands On Pottery at the Pet Expo in Christchurch, with hubbie Greg.